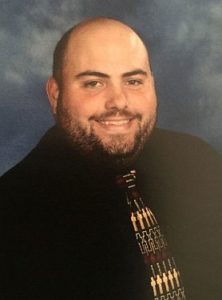 Harry Irwin
Harry began serving as Pastor in October of 2018. He was born and raised in Odessa and began his ministry as Youth Pastor of Central Baptist Church. He graduated from Permian High School and received a Bachelor of Arts in Psychology from UTPB. In 2014, he graduated from Southwestern Baptist Theological Seminary with a Master's Of Divinity. He was licensed to the ministry in 2005 at First Baptist of Odessa and Ordained in 2015 at Victory Baptist of Haltom City. He is married to the love of his life, Natalee, and they have two children, Emily and Jonathan. Harry accepted the Lord as his Savior as a young child at Second Baptist of Odessa, and later surrendered to the ministry as a teenager at First Baptist of Odessa. Harry's desire is to glorify God and grow His Kingdom. This is fulfilled by honoring God in all areas of life and sharing the love of Christ through purposeful evangelism.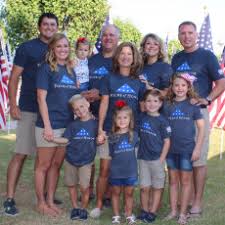 Kelly Stanley
Kelly is married to Raymond and they have 2 grown and married children and 6 grandchildren. Kelly accepted the position of Children's Director in 2017. Kelly's personal relationship with Christ began when she was in the 5th grade when she was saved at a revival at First Baptist Church in Galveston, Texas. She received her Bachelor of Arts degree and Teaching Certificate from the University of Texas of the Permian Basin. She has a heart for children and it shows. Kelly coordinates and oversees all of the Children's Ministries of Sherwood Baptist which include AWANA Clubs, Vacation Bible School (VBS), Children's Choir and Children's Church.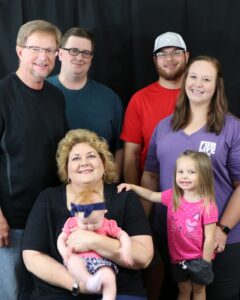 Angie Inzer
Angie joined our staff in December 2007. Sherwood has been her church home since April 1967. She came to know the Lord at the age of 8, at home with her mother's guidance. She has served in our nursery toddler room since 1992. She never in her wildest dreams thought she would be working for the church. She married the guy next door, Tommy, in June 1987. They enjoy spending time with their 2 grown sons Logan and Noah, also Noah's lovely wife Jayla. Her granddaughter Parker, brings much joy and happiness to the family. Angie handles all administrative duties for the church, and keeps our church office running smoothly.